Written by Richard Flowers, ACCNP-Green Thumb Nursery-Ventura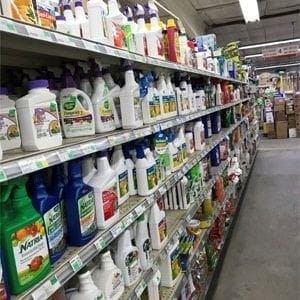 Today, I want to provide you insight on popular trends in the gardening world that I have taken notice of over the past several years. Gardeners and people alike are shifting their interests to more eco-friendly and natural /organic life styles. They are using more organic based fertilizers, improving the soil with natural and bio-dynamic materials, and using less toxic pesticides. People nowadays are understating more on the benefits of organic soil amendments and mulching to help conserve water and improve the soil so their plants would thrive. More and more people want to connect with the earth and be more natural. Consumers are now gravitating towards organic and natural pesticides. Green Thumb carries a full line of natural and speciality fertilizers, insecticides, soil amendments, and mulches.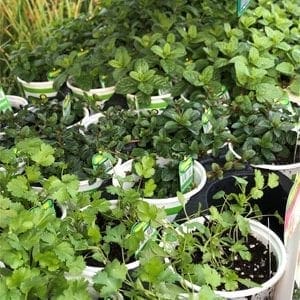 Healthy conscious humans are now wanting plants that are useful, healthy, and medicinal in that they produce something edible like vegetables, herbs, citrus, fruit, nuts, seeds or berries which are the go-to plants. More importantly they want plants that make them feel good in the long run. Anything that is edible: herbs, you name it, people buy it. With our large selection of edible plants, people still want more and more, sometimes it is even overwhelming and we try our best to get in what we can with the increasing demand. Most edibles work well planted in containers or in the ground.  Some need lots of sun while others can tolerate shade. Don't forget the concept of Backyard Orchard Culture, which is the prolonged harvest of tree-ripe fruit and other edibles from a small space in the yard. This is accomplished by planting an assortment of fruit trees and edibles close together and keeping them small by summer pruning.
Those who have limited space or only have a patio rely on beautiful pots and planters which are always a hot item. Ceramic, wood or plastic pottery are always popular.  These days people have smaller yards and houses that are situated closer together therefore residents are requesting privacy shrubs or trees that can grow narrow or at least be trimmed in such a manner to be narrow and become tall. Since the devastating wildfires, gardeners are now looking to replace entire landscapes with tall hedges, trees, shrubs, fruits, or anything else that was lost.
Houseplants are another group of plants that are in high demand especially ones that filter the air. Ever since the horrible wildfires, people have been flocking into the greenhouse in search for interior plants that purify the air. Today, specific plants are very popular like; Mother-In-Law Tongue, Aloe Vera, Ficus, Pothos, Dracaena, Spider Plant, Peace Lily, and Chinese Evergreen.
People now are planting drought tolerant, easy care, and worry free plants that bloom a lot. The trend now is to have a garden that relieves stress, low maintenance, and provides abundance of color. Flowers are always a big draw to consumers who want a splash of color for different occasions.  Today, customers have a desire to plant plants that attract pollinators like birds and butterflies. They understand that the precious honeybee is becoming increasingly less and the glorious monarch butterfly has drastically declined in numbers.  Plants that attract monarch butterflies are very popular.
Plants that attract pollinators are an important category that is high demand. Milkweed attracts the notable monarch butterfly. Many of your California natives also attract  bees, butterflies, and humming birds.There are a multitude of plants that attract these winged creatures. Bird feeders and humming bird feeders are all popular as well. People also have a desire to plant a wild or natural garden. Colorful  perennials and shrubs like Lantana, Lavender, Salvia, Sweet Pea Shrub, Mexican Heather, and Sea Lavender are commodity plants that bloom their heads off for a long time, are easy to grow, don't take much water once established, and are not fussy. Both Salvias  and  Lantana come in a wide variety of colors, while Lavender come in different shades of blues and lavender tones. These beauties can be planted in the ground or in containers but make sure they get plenty of sun. I also need to mention that plants in this category attract pollinators like butterflies, bees, and humming birds. One specific sage (White sage) a California  native is useful for cleansing negative energy. Plants that are endemic to California are increasing in popularity every time. People are flocking towards using colorful plants in hanging baskets because they make a nice statement. For those shady areas, the go-to plants for color are Impatiens, Begonias, and  Kalanchoe. These little plants bloom on and off through out the year and are mostly carefree. Begonias, Impatiens, and
Kalanchoe  are also happy growing in nice pots  in a patio. Fragrant plants are also becoming more popular.
The cactus and succulents category has grown exponentially over the past several years.  Succulents are easy to grow and do well in pots or in the ground. These rugged plants do not take much water and don't require much care. Some types do well in the shade while others do best in lots of sun. Many types come in hanging baskets and already arranged decorative patio planters.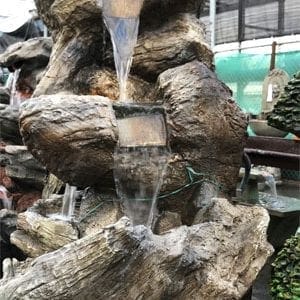 Though not as popular as in years past but water features like fountains and birdbaths are still in demand especially light weight fountains that look like real rock. The soothing rhythm of water is nourishing to the soul and relieves stress.
Consumers are more and more conscious about how much they spend. Green Thumb is fully aware of this trend. We do our best to get the best price, best quality, and wide selection that we can from our growers and pass it along to our loyal customers.  Your favorite Green Thumb Nursery carries a wide selection of the most popular and trend worthy plants available as well as other unique and hard to find items. I encourage you to stop by your favorite Green Thumb Nursery and check us out, you never know what you may find to strike your fancy.
Do you like what you see? Sign up for our weekly newsletter to get content like this every week!