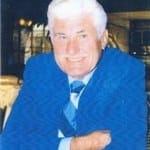 Our History
Dale Bergquist was born June 2, 1918 in Shickley, Nebraska. He was the oldest of three sons. As a boy he began growing poppies-a passion that inspired him to start his own nursery business as a teenager. After his service in the U.S. Army during WWII--receiving the Bronze Star for his bravery and meritorious service--Dale decided to pack his bags and move to California for its entrepreneurial opportunities and a vision to create a better life for himself and his family.
The entrepreneurial spirit of the Bergquist family can be traced back to the 1870's, when many early Swedish emigrant settlers came to Bryant Township (later named Shickley), Nebraska. Among them was the Bergquist grandparents in hopes to better their lives. The small farming community of Shickley, with a population of 429 in 1910, gradually saw opportunistic changes brought about by the railroad tracks that was built across town. Businesses began to spring up and people started to move into town below the tracks. The Bergquist family jumped on this opportunity and went from farming into running a retail general store among other side businesses. Shickley history books recalls Charles Bergquist among the first to establish a garage with the advent of automobiles.
The driven spirit seen in Shickley, Nebraska all those years ago was the same spirit seen in Canoga Park in 1946. There were some similarities between the towns of Shickley and Canoga Park in the early years. Both were mostly agricultural land and were small developing communities that thrived off of railroad tracks that ran through town. Canoga Park differed slightly because California was the land of opportunity at this point in time. The Los Angeles Aqueduct brought new life to dry agricultural land in the San Fernando Valley. Real estate developers were building new tracks of homes as new industries developed and demand for housing grew.

In 1946, businesses were flourishing so Dale knew his next move was to look for a business opportunity. Dale had been working for Germain's Seed Company for about a year before he asked one of his suppliers if he knew of an existing plant nursery business he could buy. Some weeks later a small nursery in Canoga Park had just gone up for sale. Dale convinced Errol Newton, his co-worker at Germains, to go into business with him and to make an offer on the nursery. After quite a bit of negotiation, a sale was consummated and Dale & Errol were the new proud owners of the very first Green Thumb Nursery. They invested $500 each to purchase the business which included a shovel, a wheelbarrow, some tools, plants and a small building, the deal was done with a handshake.
The early years of the business were tough. Dale was being paid fairly well at Germain's at $35 per week and had to take a major pay cut to stay in business. Dale, his loving wife, Verna and their two children had to cut back many expenses so that Dale could pursue his life's dream. In 1948, Dale had hoped to finish his education at UCLA but in the year 1950, he received the wonderful news that his wife was pregnant with their third child, and because of this, Dale postponed his academic pursuits.
Dale was a very driven and determined man. He was known to drive Errol throughout San Fernando Valley in the early morning hours to collect an extensive mailing list of any new homes being built. He called it marketing 101. Nancy Newton Lee wrote "My father, Earl Newton, and Dale were partners for Green Thumb, which began in 1946. They had complete trust in each other. It was not because they always agreed, but rather, they respected each other's opinions. It was a wonderful melding of two very great men with forward thinking minds."
It took a lot of hard work and commitment to the business but Dale and Errol managed to build a successful business. Dale was so pleased with the businesses success that he called his brothers Max and Bob in Nebraska. He suggested they move to California "where things are happening" and they did. Max and Bob became owners of a related business known as Green Arrow Nursery.
Dale believed in making a positive impact on the community and it would naturally treat him well. Driven by the hardships he faced during the great depression years he had a known compassion for individuals in need of a helping hand. Dale was a charter member and president of the Rotary Club of Canoga Park and maintained perfect attendance for over 50 years. He joined the club back in 1948.
During the 1950's, business really began to take off. New homes were being built which meant new lawns, landscaping needs and beautiful garden products were high in demand. Homeowners needed new patio sets and gardening gear because there was a surplus in the economy and people wanted to entertain guests and decorate the outside of their homes. Dale developed creative marketing techniques regarding innovative advertising, little red wagons for "self-service" and "friendly customer service with a smile" that really stuck with his customers and kept them returning for their gardening needs.
In the early 1960's, Dale and Errol were able to acquire a parcel of land near their retail location. Dale was able to return to his original love, growing plants. During the following years the growing facility was expanded to its present size, 20 acres. The Growing Grounds located in Canoga Park supplies plants for all of the Green Thumb Nursery locations, architects and landscaping companies.
In 1965, Max and Bob met with Dale & Errol and together they formed Green Thumb International with locations in Ventura and El Toro in 1965.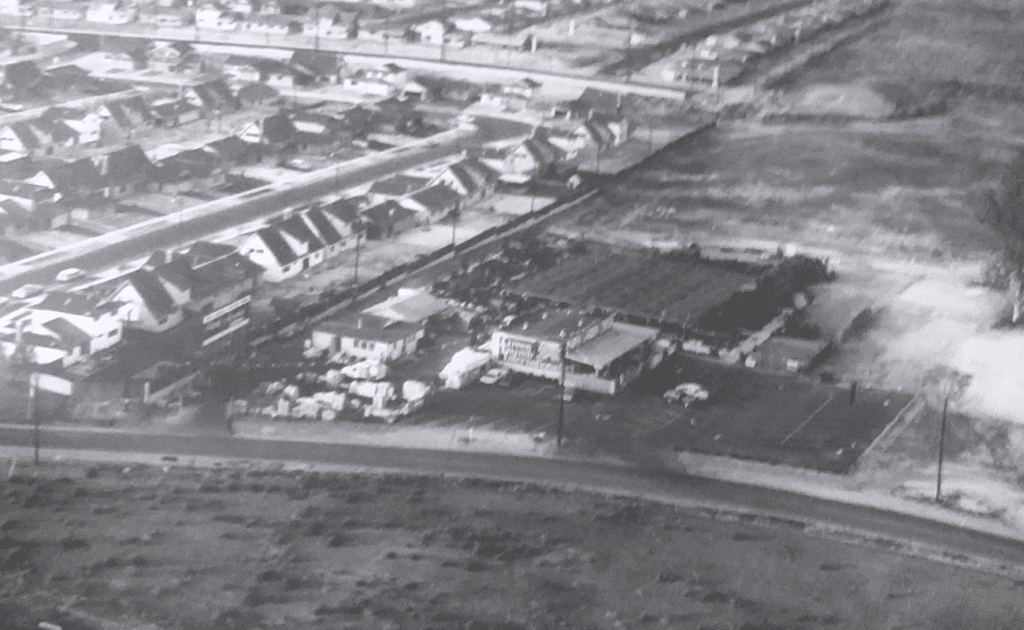 The Newhall location was opened in 1971.
Since then Green Thumb Nursery has expanded to opening another location in San Marcos. Today, the family operates 5 retail locations in Ventura, Lake Forest, Newhall, Canoga Park, and San Marcos along with the Growing Grounds.
Dale, a highly respected and caring civic leader in the community passed away January 5, 2010, in West Hills. Dale was 91 years old. He had said, "My life has been a great ride".
Green Thumb Nursery continues to be a family-owned business under the leadership of Bud, Steve, & Nancy Bergquist. Nancy Bergquist, Dale's daughter, manages the wholesale nursery Growing Grounds.
Green Thumb continues its tradition of "friendly customer service with a smile" trademark and maintains one of the best reputations for a quality garden center in Southern California.
Customers choose Green Thumb Nursery for the superior customer service, the knowledgeable garden experts on-site, and the quality of plants in exchange for an affordable cost to the customer.
Green Thumb offers a full-service garden center with many California Certified Nursery Professionals at every store. Green Thumb offers a variety of products that include plants, gardening supplies, hardware, irrigation, casual patio furniture, garden art, water features and much more!