Written by Susan B.
We like to think that we're the "go-to" resource for customers who are looking for plants and flowers for their homes and gardens. April is the height of spring, and people are often wondering what to plant – whether they're starting a garden for the first time, want to add to an existing garden, or if they're thinking about a property transformation. So we're sharing our top picks for April. 
Lantana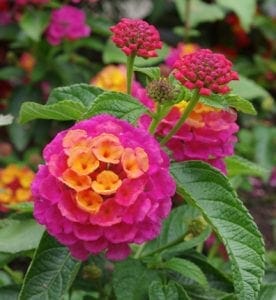 We love Lantana because it's a pollinator plant that attracts hummingbirds and butterflies. We also love it because it's tough and because it creates a year-round splash of color in Southern California. Grow it in full sun. There are many varieties, but the ones we like most feature a combination of vibrant colors. Lantana consists of clusters of tiny flowers that form a single flower head. When mature, Lantana creates a blanket-like mound of color that's especially striking when the little flowers create a multi-color effect on one flower head.
Asclepias tuberosa – Butterfly Weed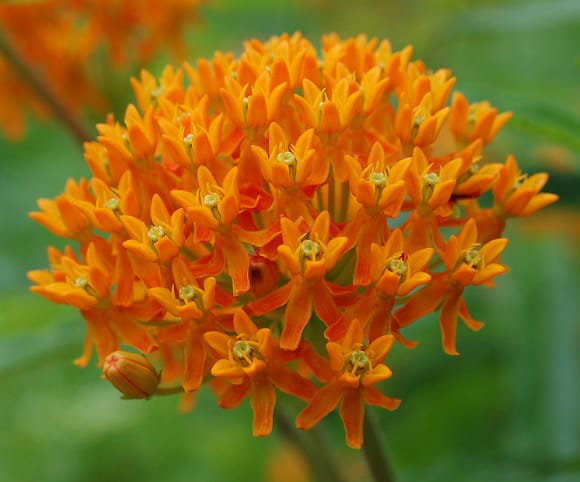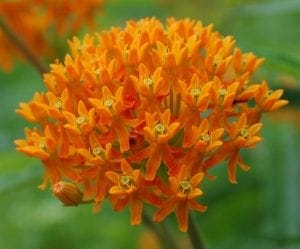 Despite its common name, Butterfly Weed is not a weed. It's another pollinator plant that attracts butterflies and hummingbirds. We love it because its slender tubes produce a flush of bright orange in spring and summer. It tolerates full sun and light shade. Since our hummingbirds are year-round residents, we try to choose a variety of flowers that will lure as many of these magnificent creatures to our gardens as possible. 
Calibrachoa – Million Bells 
Also called Super Bells, Calibrachoa flowers look like tiny petunias. They are hardy in our growing zones. We're lucky because we get to maintain them over the winter. If you're looking for something ideal for containers, window boxes, and hanging baskets, look no more. Calibrachoa will fill the container, and it reseeds itself, so the flowers keep on giving us joy. Grow in full sun, and be careful not to overwater them. We're not the only ones who love these petunia-like flowers on steroids. Calibrachoa sells fast everywhere, so call to see if we have it. We love the idea of pots of Super Bells on our outdoor dining table, on end tables, on deck railings, in hanging baskets on our porches, or in window boxes on balconies or windows at the front of our homes to add a ton of effortless curb appeal.
Fuchsia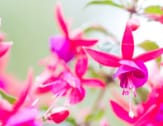 You'll never go wrong if you decide to grow fuchsia. It's an excellent choice for patio containers, hanging baskets, and to use in combination with low-growing flowers like Alyssum or Lobelia. Most of all, fuchsia is considered a pollinator plant, which is a must-have if you're trying to create a wildlife habitat or attract hummingbirds and butterflies. Cape Fuchsia is an excellent choice in flower beds because of its shrub-like growth habit. Epilobium canum or California Fuchsia is another outstanding choice because it's native to the state, and it is considered a fire-resistant plant that earned a spot on several state lists of fire-resistant plants. When plants are in full bloom, the breathtaking blanket of color is a feast for the eyes. 
Juncus effusus – Corkscrew Rush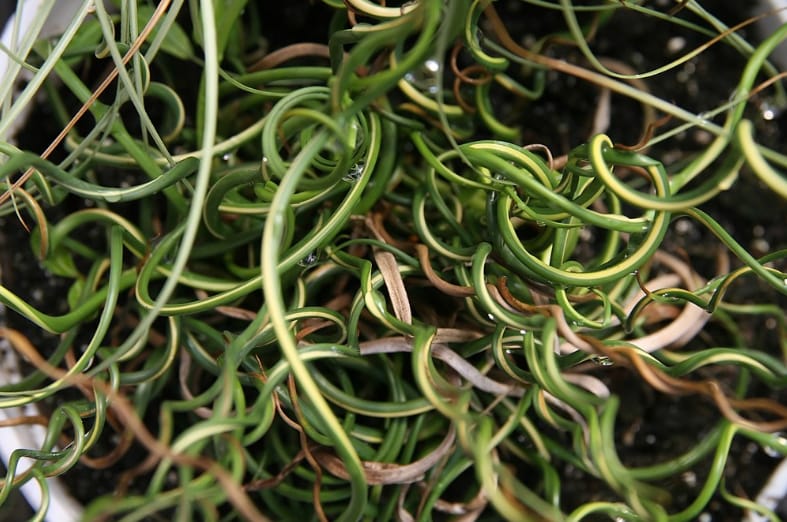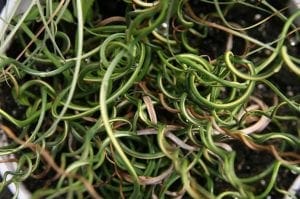 Corkscrew rush is fun to grow because its growth habit is striking and unusual. It produces long stems that twist so that stems become intertwined among one another. If you separate the stems once they form a clump, you'll wind up with long curly dark green stalks. You can grow them alone in a pond, or add them to a garden water feature, but corkscrew rush adds interest, texture, and dimension when it's used in combination with brightly colored low growing flowers. Corkscrew rush is an ideal addition to a water garden because they don't mind living in standing water. Just be sure you don't submerge the crown more than 3 inches below the water surface. We love the gorgeous dark green color of the stems, especially as the plants mature. We love the unusual way that the stems contort themselves, but most of all, we love its versatility because it adds a dramatic element to container gardens. 
Hibiscus
We love hibiscus because plants produce gorgeous big flowers. It's also considered a pollinator plant, so you'll attract loads of beneficial insects, butterflies, and hummingbirds. There are tropical and hardy varieties, and Southern California has an ideal climate for growing exotic hibiscus outside – all year. We also like the fact that hibiscus plants are fast growers, so we don't have to wait long to enjoy their spectacular flowers.
Big plants need room to spread. If you plant them where they're too close to other plants, you'll have to prune them to contain their growth. And your plants won't produce as many flowers. Choose a spot where it will get loads of sun. Hibiscus thrives in the heat, and the leaves will maintain the gorgeous dark green color and shine that is characteristic of tropical varieties. 
Hibiscus needs to be fertilized. Look for a bloom boosting formula and follow the manufacturer's instructions. With a little care, you'll be able to enjoy the beauty of these exotic and colorful flowers year after year. 
We've chosen six of our favorite flowering plants to share with you for April. We wanted to highlight plants that are known to do well in our Southern California climate and that adapt to changing conditions. We wanted to focus on pollinator plants because they attract butterflies, bees, and hummingbirds. We hope you find inspiration in our choices. Come on in to see what we have in stock. Our garden experts are always there to answer questions or offer advice. 
Do you like what you see? Sign up for our weekly newsletter to get content like this every week!