Written by Dave S.
In warmer zones, it is possible to grow fruit in your garden year-round. Homegrown fruit is, and with a little planning, you can have an orchard that produces different fruits each month of the year. Keep reading to learn more.
January – February, and March
This span of time is perfect for citrus, which is a large family offering many options. Oranges, lemons, grapefruit, and small oranges are all good choices. For something a little unique, try blood oranges with their firm red flesh and super sweet taste. Other options for fruit in January, February, and March are avocados and Kiwi. You can even grow Papaya in zones 9-11 so long as you protect the tree from freezing.
April, May, and June
March and April begin the America persimmon season which stretches through June. The Japanese varieties tend to ripen in the late fall, making persimmons an excellent choice for home gardens. They grow in zones 7-11. Early peaches are available starting in May, and most variety of peaches fruit during the summer months. Check with us about the varieties of early harvest peaches. A good tip if you love peaches it to plant a few types as you will have a more extended period where there are ripe peaches available.
If you live in zone 10-11, you can grow pineapples. In a warm sunny spot, pineapples fruit beginning in March and continue through July.
March is also the beginning of Strawberry season, and in the right location, strawberries produce until late fall. We carry many varieties of strawberries, so be sure to ask us about which ones will grow the best in your location.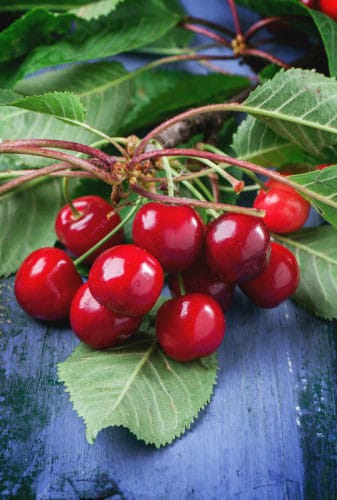 Cherries are another option, and early harvest cherry trees start in April and can stretch into July.
Late Winter and Spring options for harvestable fruit are long, and you can easily design an orchard with all of the fruit you love. An excellent place to start is with our experts. You can call ahead about specific options or stop by one of the Green Thumb Nurseries and check our inventory and talk with our experts.
July, August, and September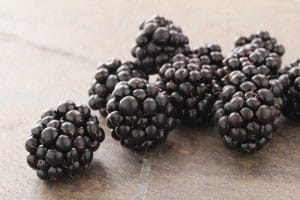 June and July start the summer fruit harvest with berries, melons, and stone fruits. Apricots are wonderful right off the tree as are nectarines. For berries, blackberry, boysenberry, and a few other varieties are good produces. There are thornless options too. Cantaloupe and watermelons are two examples of summer melons. Both are easy to grow and provide a lot of fruit.
Summer is also the start of the raspberry season, and you can grow raspberries in a container or the ground. They grow on short canes which must be trimmed back each year as new fruit only produces on the new canes. Currents are another option and are similar to raspberries in how they grow.
If you love figs, then June and July are prime months. There are several types of figs – dark and white – and both are wonderful. Limes are also in season during the warmer summer months, and they fit nicely into cooking and entertaining.
October, November, and December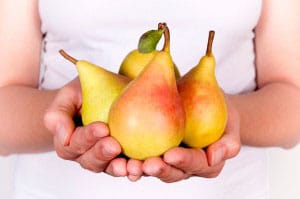 Fall and winter are prime times for grapes, pears, and apples. Asain pears are an excellent option for home gardens, and grapes are easy to grow and manage. The colder months are also the start for the kiwi season, and many melons are also harvestable now. Honeydew is an excellent example of a late summer and fall melon.
How to Get Started
The trick to growing a beautiful orchard is to start with the soil. Make sure that your soil is right for the types of trees that you want to grow. Some like alkaline soil, and some prefer the soil to be acidic. We have many soils and soil amendments that make it easier to manage soil-types for specific trees.
The next place to start is to make a list of what you and your family love to eat. We are fond of the saying, "grow what you eat. Another good tip is to think about exotics. Maybe you want to grow your own bananas, and that is an option.
Planning an orchard is not a hard task, and you might find that you are overwhelmed by all of the options. That's where the Green Thumb Nursery experts come into play. We can help you narrow down your list by showing you options that do not need a pollinating partner or by pointing out options that improve pollination. We also can help you pick trees based on ease of care, size, and other attributes.
Fruit trees and plants are very popular, and our plant and product availability change daily for each of our five store locations throughout Southern California. If you are interested in a particular plant featured in our garden newsletter, it is always best to call ahead and check if it is available.
You like what you see? Sign up for our weekly newsletter to get content like this every week!